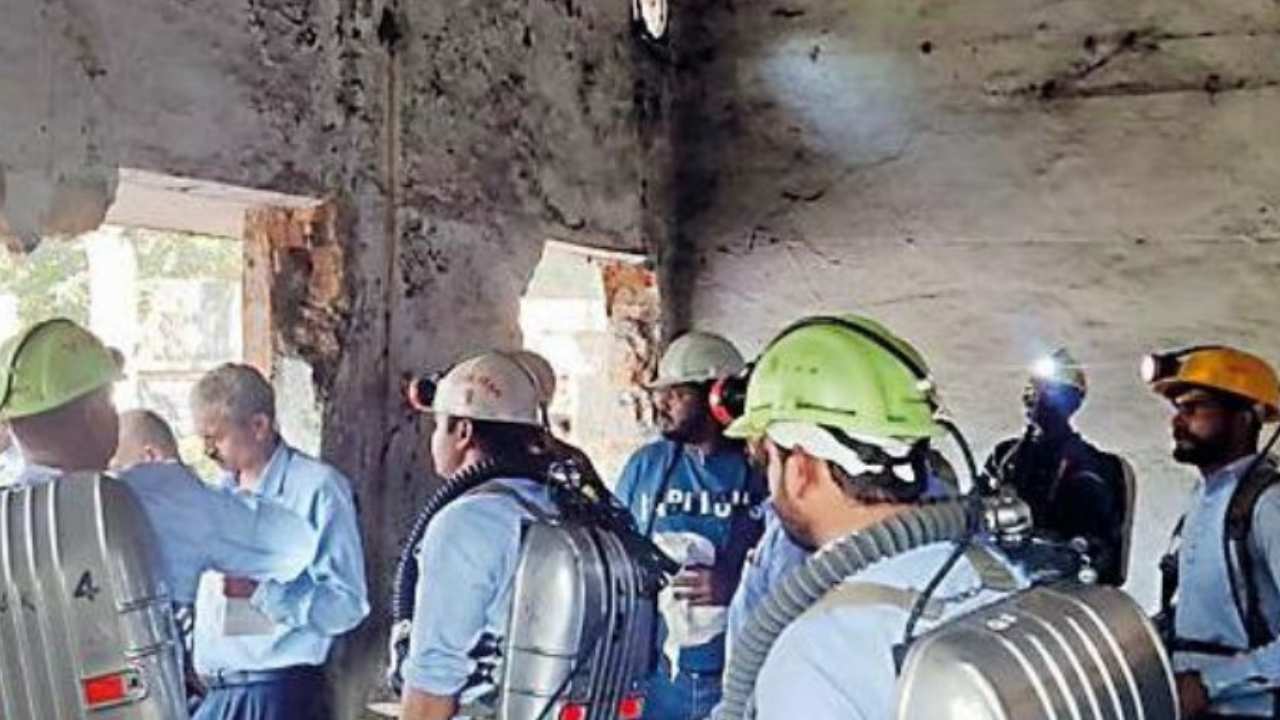 BHOPAL/JABALPUR: Seven bodies have been pulled out of an abandoned mine of South Eastern Coalfields Limited (SECL) in Dhanpuri region of MP's Anuppur district in just two days. They were all illegal miners who had entered the mine to scavenge for metal scraps and coal.
An FIR has been registered against the SECL management for negligence in not closing the abandoned mine properly, Anuppur SP Kumar Prateek told TOI. The local police station in charge has been removed from duty for failing to control the illegal scrap business. Unauthorised constructions of two illegal dealers, who had purchased scrap from the deceased, were razed on Sunday, the SP said.
The victims had entered the mine in separate groups of four and three on January 26, and neither was aware of the others' presence, said police.
All of them ran into gas-filled tunnels, and fell unconscious. A villager who had stayed outside, possibly as a lookout for the group of four, raised the alarm when they didn't come out.
The alarm went out. "Their kin went to police. Specialist rescue teams from SECL were sent in to look for them," said the SP. After an all-night search, the bodies of Hazari Lal Kol, Rahul Kol, Kapil Vishwakarma and Raj Mahto were found in the wee hours of January 27.
The three others were also missing but no one joined the dots. "On January 28, their families filed missing person reports at the local police station. During investigation, it was found that four of them had gone to the abandoned mine. One of them survived. When he was questioned, he admitted it. Another rescue operation was launched and three more bodies were found late at night," the SP said, adding that the two groups had entered separately to steal scrap.
The trio was identified as Rohit Kol, Manoj Padri and Rajesh Mishra.
The two groups had entered the mine from different access points in the jungles, situated 100-150 metres apart.
"Dhanpuri police station in-charge Ratnambar Shukla has been removed from active duty. A case of negligence has been registered against the local SECL management as they did not follow the guidelines for abandoning the mine. It was not filled and closed properly," Prateek told TOI. Police have launched a crackdown on illegal scrap dealers, the SP said.