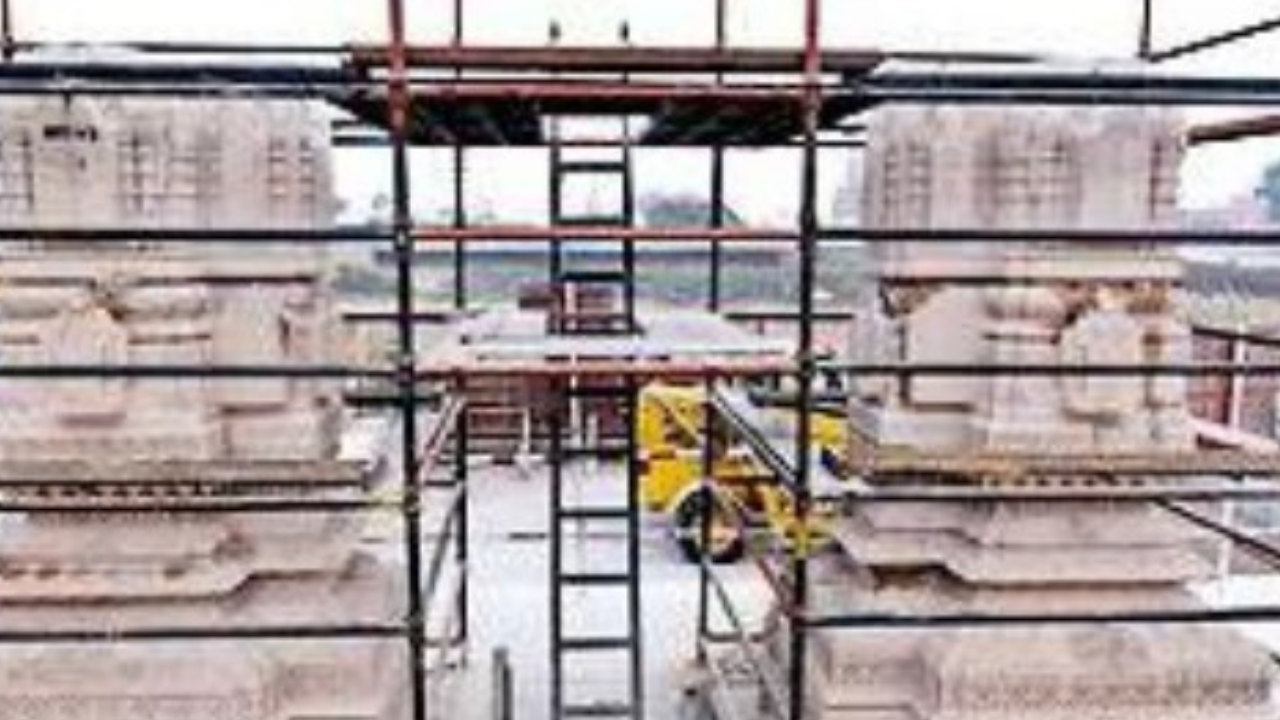 AYODHYA: Special shilas (rocks) from
Nepal
's Gandaki river to be used in carving out the idol of Lord Ram will reach Ayodhya on February 2. The idol of Ram's baalroop (child form) carved out of these stones will be placed in the sanctum sanctorum of the Ram Mandir expected to be ready by Makar Sankranti in January next year.
A delegation of Vishwa Hindu Parishad's office-bearers is accompanying the shilas and will also reach Ayodhya on February 2, said Prakash Gupta, the office in-charge of Shri Ram Janmabhoomi Teerth Kshetra Trust. According to Hindu mythological belief, Sita was the daughter of King Janak from Nepal and got married to Lord Rama of Ayodhya.
60 million years old boulders found
Two large boulders from special rocks believed to be 60 million years old which were found in the Gandaki river at a site close to Shaligramam in Muktinath Valley at the foot of the Thorong La mountain pass in Mustang, Nepal, were dispatched from the Himalayan country on Wednesday and are expected to reach Ayodhya on Thursday. The rocks known as shaligram are considered aniconic representations of Vishnu.
Gupta said one of these boulders weighs 26 tonnes while the other weighs 14 tonnes. "National secretary of VHP, Rajendra Singh Pankaj, has moved from Mustang district of Nepal on Wednesday with the consignment of two sacred rocks and he is expected to arrive in Ayodhya on Thursday," Gupta told TOI.