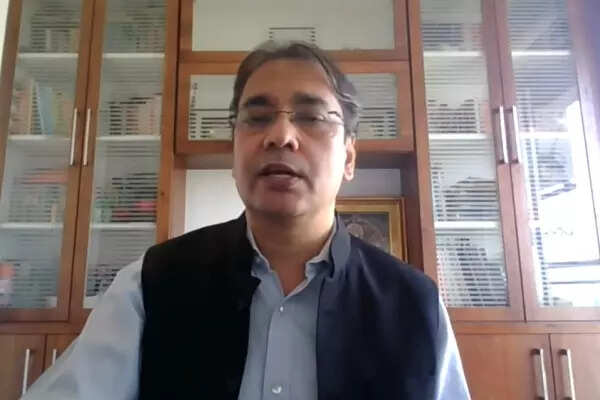 Union Budget 2023: India is an oasis of hope in a very turbulent world, says Sachchidanand Shukla, Chief Economist,
Mahindra Group
. In the first episode of TOI Business Bytes, Sachchidanand Shukla explains why the India growth story is an outlier in the global economy.
"We have an economy which is on the move whereas for the rest of the world the growth is stalling," says Shukla. "We are at a very critical and important juncture of economic history. For the first time in several decades the developed world is facing a huge growth pinch. If you look at IMF forecasts, what they're saying is that the global economy is going to slow down. IMF is saying that the advanced economies are going to go through a rougher patch than everybody else," he explains.
The Mahindra Group chief economist is of the view that the
Indian economy
will double in size every 6-7 years. "Even though the developed world economies are much larger in size, the Indian economy is not of a trivial size either," he says.
Finance Minister Nirmala Sitharaman will present the Union Budget 2023-24 on February 1, 2023. According to Shukla, the government should avoid any major shock to the economy and focus on fiscal consolidation. "Fiscal restraint or consolidation is the best way to provide support to consumption and real incomes. If the government brings down the fiscal deficit next year, and shares targets for the medium term, it will lower the pressure on inflation," he says. "The government may need to continue providing relief to the bottom of the pyramid, not stimulus, but the government needs to remain on standby for providing relief wherever it is needed," he adds.
Watch the full episode of TOI Business bytes to hear Sachchidanand Shukla's views on inflation, India's GDP growth, Budget 2023 expectations, outlook on the rupee, exports, current account deficit. He also talks about how the government can work on policies that encourage job creation in the private sector.
Watch
Why the India growth story is special despite global downturn