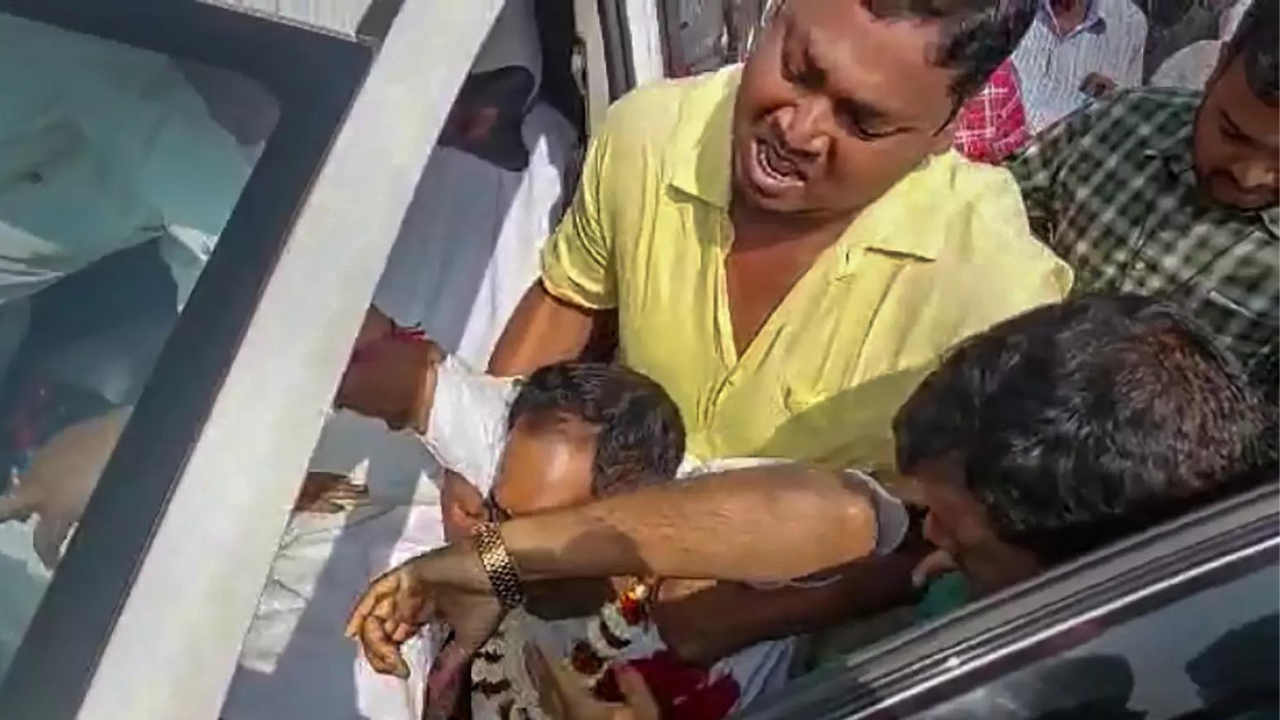 BHUBANESWAR: Odisha health minister Naba Kisore Das (61), who was shot at by an assistant sub-inspector of police from close range at Brajarajnagar in his home district Jharsuguda while he was on his way to attend a public programme on Sunday, has been airlifted to Bhubaneswar for better treatment.
Here are key points about the minister:
Naba is Odisha's richest MLA with declared properties worth Rs 34 crore, as per his statement submitted to the government last year. Hailing from the industrial town of Jharsuguda, Naba is a businessman with his interest mainly in the mining transport sector across Jharsuguda, Sundargarh and Sambalpur districts.
The minister, a post-graduate and law degree holder (MA LLB), owns 70 vehicles total worth Rs 15 crore including a Mercedes Benz whose present value is estimated at over Rs 1.14 crore. The minister has three firearms — A double barrel gun (Rs 1.75 lakh), a rifle (Rs 1.25 lakh) and a revolver (Rs 55,000).
Naba is a three-time Jharsuguda MLA. He was elected on a Congress ticket in 2009 and 2014. In the run-up to the 2019 elections, he joined BJD and was re-elected from Jharsuguda for a third time.
His resignation from Congress in 2019 had invited huge media attention because he was working as president of the Odisha Pradesh Congress Committee apart from being an MLA.
Naba owns residential properties in Bhubaneswar, New Delhi, Kolkata, Rairakhol and his hometown Jharsuguda. Naba's son Vishal Das handles the family business and daughter Dipali Das is often seen with her father on political forums. Naba's wife Minati also helps in the family business.
Recently, Naba was in news for donating a costly gold pitcher to a temple in Maharashtra. While various reports said he donated the 1.7kg gold urn besides silver worth Rs 1 crore, Das had told TOI on Monday that his entire donations to the Shani temple at Shinganapur under Ahmednagar district in Maharashtra would be around Rs 10 lakh.