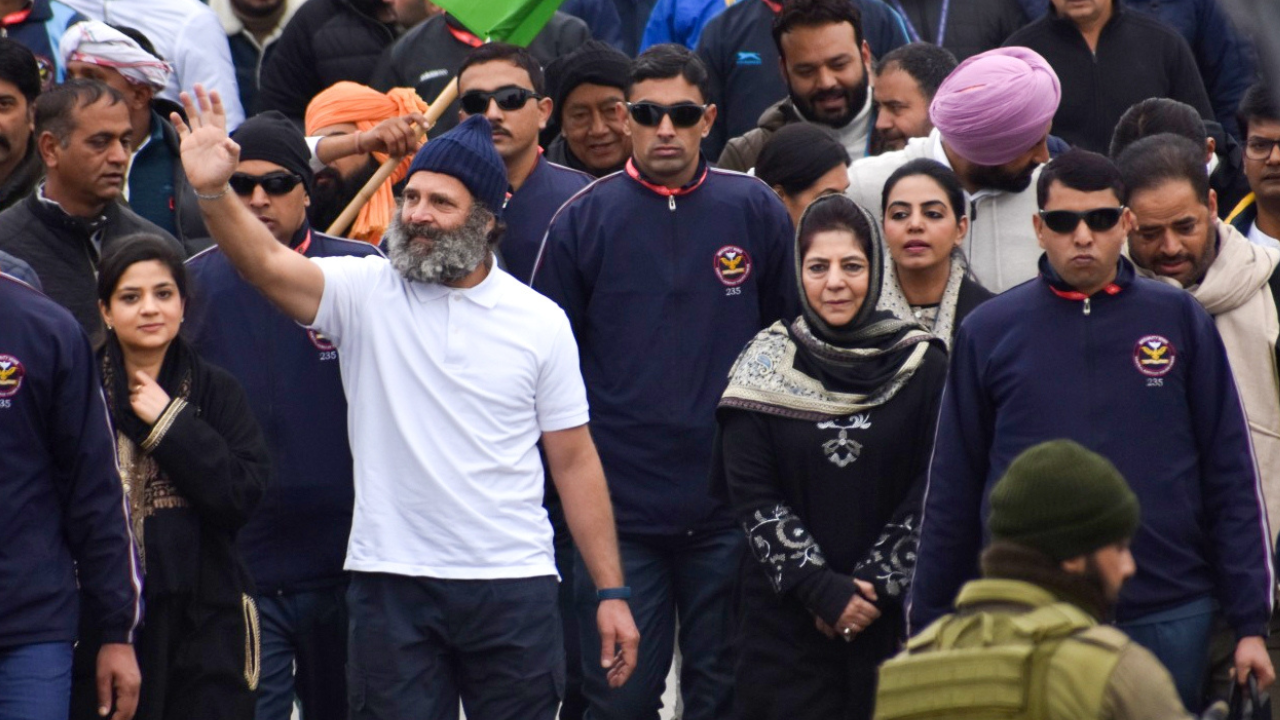 NEW DELHI: Expressing concern over "unfortunate security lapse" during 'Bharat Jodo Yatra' in Kashmir, Congress president Mallikarjun Kharge on Saturday wrote to home minister Amit Shah urging his personal intervention to ensure proper arrangements for Rahul Gandhi's security.
Kharge told Shah, "We are expecting a huge gathering to join the yatra over the next two days and also the function that will be held on 30th January at Srinagar. Many senior Congress leaders and leaders of other political parties are attending the culmination function."
He added, "I shall be grateful if you could personally intervene in matter and advise officials concerned to provide adequate security till the culmination of the yatra and the function on 30th January at Srinagar."
The senior leader told Shah that common people in large numbers have been joining the yatra and it was difficult for the organisers to specify how many people would turn up. The yatra started in Kanyakumari on September 7 and will end on January 30 in Srinagar.