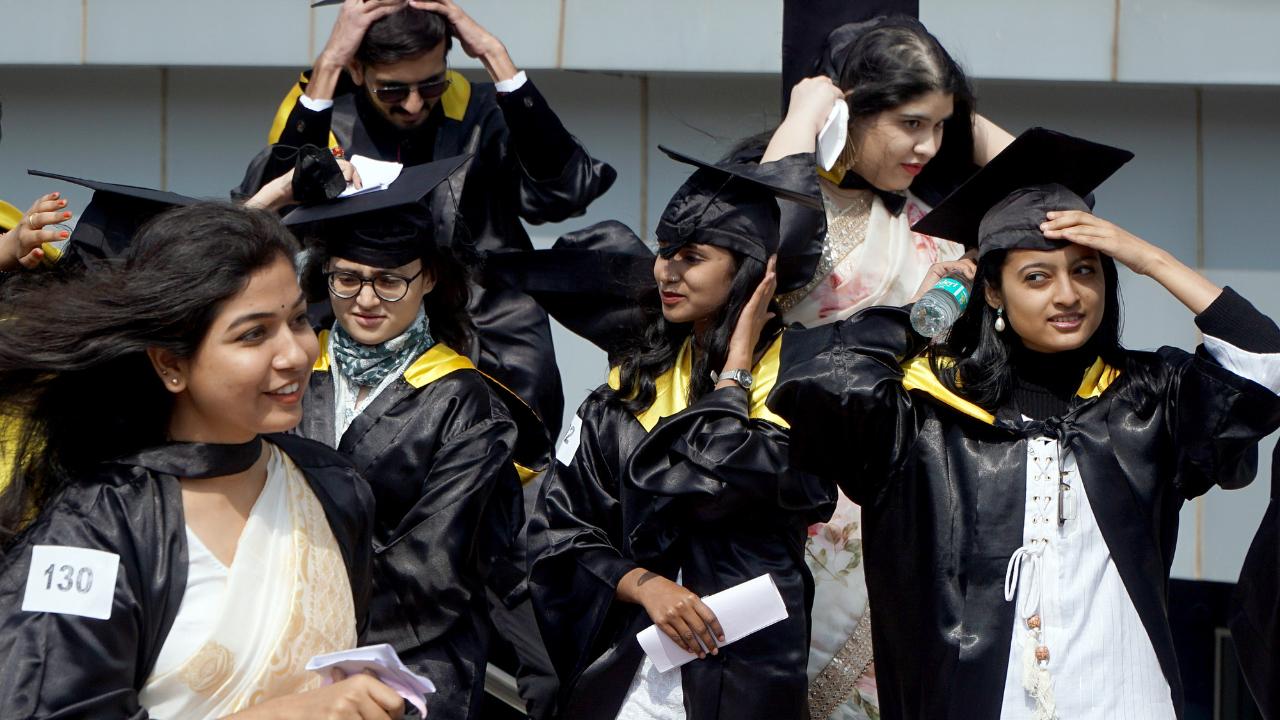 NEW DELHI: Student enrolment in higher education institutions for the first time crossed the four-crore mark in 2020-21 to 4.1 crore, an increase of 7.5% from 2019-20 and 21% from 2014-15. The gross enrolment ratio (GER) too increased to 27.3% from 25.6% in 2019-20. Female enrolment crossed the two-crore mark to 2.1 crore with an increase of 13 lakh from 2019-20.
According to the All India Survey on Higher Education (AISHE) 2020-21 conducted by the ministry of education, there has been a significant increase of 28% in enrolment of SC students and 38% in enrolment of female SC students in 2020-21, compared to 2014-15.
The statement issued by the MoE also states that the number of universities increased by 70 and the number of colleges by 1,453 in 2020-21 over 2019-20.
UP, Maharashtra, Tamil Nadu, MP, Karnataka and Rajasthan are the top six states in terms of the number of students enrolled. Of the total enrolment in 2020-21, 55.5 lakh students enrolled in science stream, with female students (29.5 lakh) outnumbering male students (26 lakh).
Government universities (59% of total) accounted for 73.1% and government colleges (21.4% of total) for 34.5% of the enrolments.
The latest survey covering all higher educational institutions in the country also shows significant improvement both in enrolment of SC and ST students as well as in the GER for these categories. A notable increase of 1.9% in GER of ST students in 2020-21, as compared to 2019-20, has been recorded. Female GER has overtaken male GER since 2017-18.
The enrolment of SC students has now reached 58.95 lakh in 2020-21 as compared to 56.57 lakh in 2019-20 and 46.06 lakh in 2014-15. Similarly, the enrolment of ST students has increased to 24.1 lakh in 2020-21 from 21.6 lakh in 2019-20 and 16.41 lakh in 2014-15.