BENGALURU: Defence PSU Bharat Electronic Limited (BEL), on Monday said it would showcase a variety of products and technologies ranging from the fields of artificial intelligence to missile systems, homeland security products to defence and non-defence ones at the upcoming Aero India 2023.
BEL, among the 600+ Indian exhibitors at the biennial air show to be held between Feb 13 and 17 at the IAF Station in Yelahanka will showcase its entire set of state-of-art equipment for defence forces and civilian requirements.
The products and systems to be on display have been clustered as: Air defence & surveillance; C4I (command, control, communications, computers, and intelligence) systems; artificial intelligence (AI) based products; non-defence & diversification products; radar systems; communication systems; airborne products & systems'; homeland security and cyber security; futuristic technologies; missile systems; etc.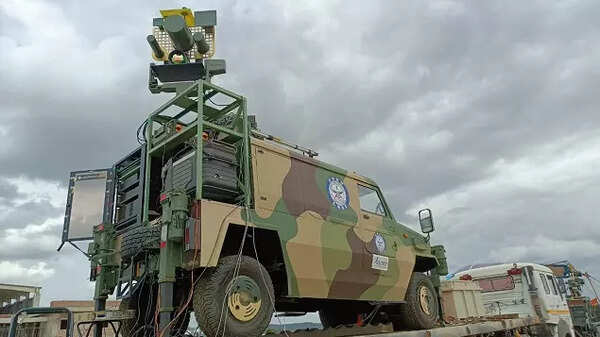 "In addition, we will also showcase our R&D capabilities by launching and demonstrating some new products and technologies," a BEL statement read, adding that its air defence & surveillance display will include its hexacopter, tethered UAV, swarm of UAVs, robotic surveillance, shallow water remotely operated vehicle (ROV) and "D4 anti-drone systems".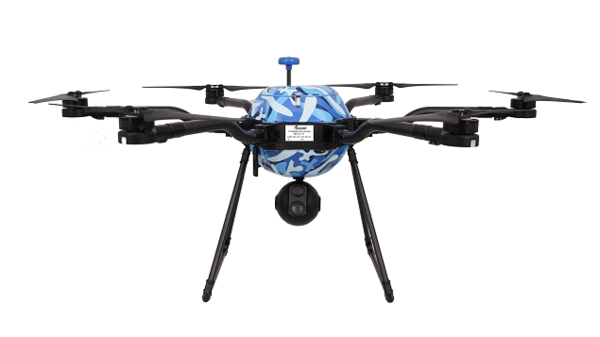 The C4I systems display will include combat management systems and navigational consoles and its AI-based products will be activity interference of air targets for situation awareness.
Civilian Products/Tech
"Also on show will be the complete range of products and systems for the non-defence & diversification basket, including high-level network management in advance net centric operation, virtual reality (VR) for rolling stock driver training system (for trains), air traffic management system for civilian airport, advanced surface movement guidance control system, super SCADA for Delhi Metro, VR-based training simulator, X-ray baggage inspection system, explosive detector, automatic chemical agent detector and alarm, fuel cell, EV batteries for two wheelers and three wheelers," It added.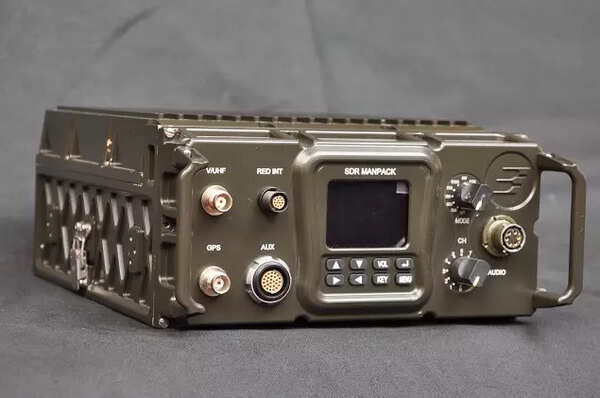 Radar, Air-defence & Comms
The PSU will also showcase its radar systems comprising combined interrogator and transponder system, battle field short range active electronically scanned array (BFSR-AESA) radar, frequency-modulated continuous-wave based drone detection radar, air defence fire control radar, close-in weapon system, mountain fire control radar, weapon locating radar, X-band multi-function radar, battery surveillance radar, AESA radar, and models of 3D low-level light weight surveillance radar and 4D phased array medium power radar.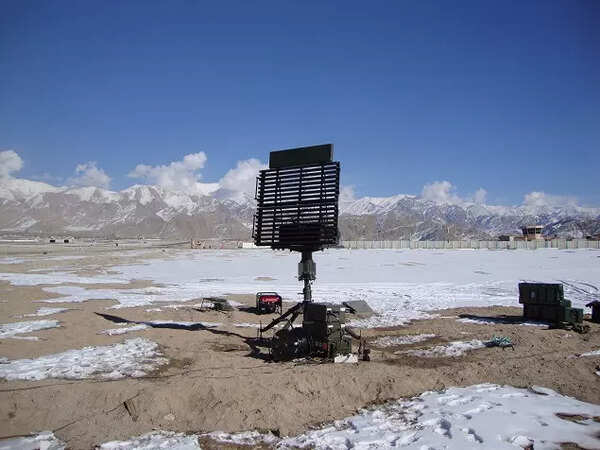 "The communication systems will include tactical data link, 0.76M Ku-band manpack terminal (manual assisted), instant fire detection and suppression system, rugged switches and routers, mine field recording system, network hardware security modules, data link receiver unit, high capacity radio relay, manpack high-frequency software defined radio (SDR), point-to-multi-point radio," it said, adding that there will be 14 more products in this category, including some for the Indian Navy.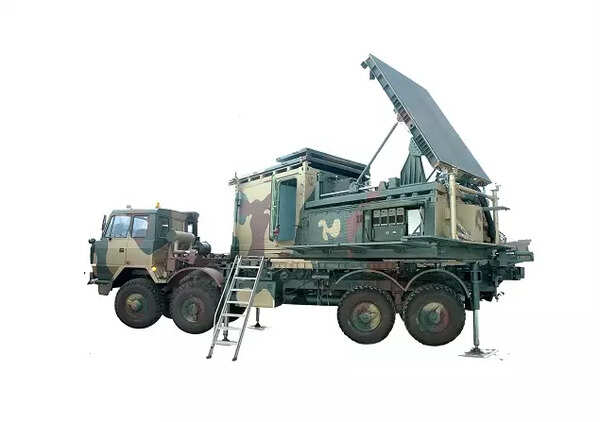 UV missile approach warning system, self-protection suite for helicopters, hand-held field signal generator, HD airborne and ground spread spectrum modems, directed infrared countermeasure system, radar warning receiver and display units will be the highlights from its airborne products and systems.
Futuristic Tech, Missiles & Homeland Security
"Other 'futuristic technologies' on display will be the automatic dependent surveillance-broadcast system, position indicator — G3I, hand-held Indian Regional Navigation Satellite System (IRNSS), extended C-band block up-converter, monolithic microwave integrated circuit, C-band phase locked oscillator, router with call manager, voice gateway unit, military grade TAB, signal processing unit for flight level radar, RFID Reader, etc," it said.
The homeland security and cyber security' cluster will include display of smart city solutions, comprehensive integrated border management system, naval airfield integrated security system, and integrated perimeter surveillance system, while the missile systems' display will have the air defence weapon system.
Aside from this, the company will showcase its "EO & laser-based Products" including panoramic night vision goggle, twin tube goggle, laser dazzler, corner shot weapon system, multipurpose reflex weapon sight, mini eye-safe LRF module, etc.