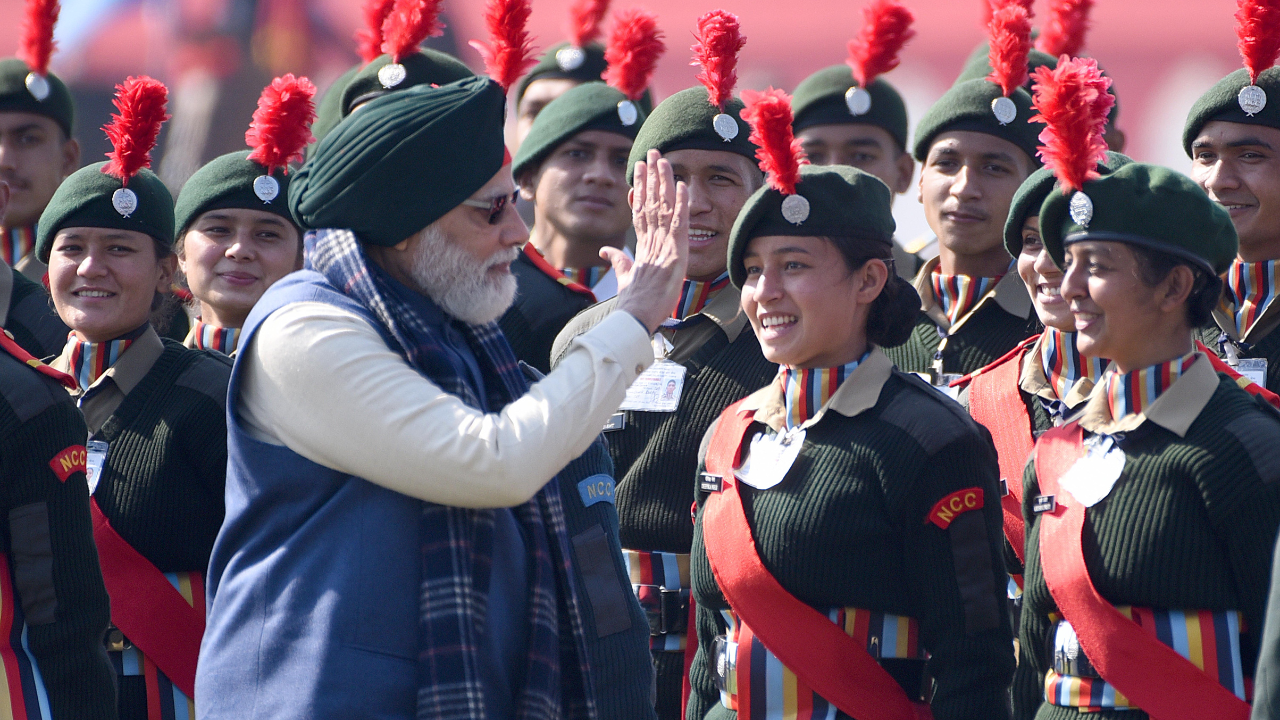 NEW DELHI: Warning that attempts were being made to divide the country on one pretext or the other, PM Modi on Saturday exhorted the youth to be vigilant against such fissiparous activities with 'Ek Bharat Shreshtha Bharat' as their guiding ideal.
Addressing the NCC Republic Day rally here, the PM said the 'mantra of unity' is the only way for India to achieve great heights, while asserting that divisive efforts will never succeed.
The ongoing era is not just 'amrit kaal' for India but for all the youth in the country who represent the 'amrit generation', and when 100 years of Independence are celebrated in 2047, it will be they who will be at the summit of success and create a developed and self-reliant India, PM Modi said in his address at the annual NCC Republic Day rally here.
"Several issues are being raked up to create divisions among the children of Mother India. But there will never be differences among the people of India. 'Maa ke doodh main kabhi darar nahi ho sakti'. The mantra of unity is a pledge as well as India's strength. This is the only way India will achieve grandeur," he said.
"We must not lose any moment or opportunity and continue moving forward with the resolve to take India to new and greater heights," he said, listing out the various sectors being opened up for the youth in the country, be it digital, start-up or innovation revolutions as well as the reforms in the defence production sector.
"India's time has arrived. The entire world is looking towards our country and you (the youth) are the biggest reason for it," Modi said, adding that 'yuva shakti' was the driving force behind India's development journey while expressing pride in their enthusiasm for the G20 presidency.
Taking special note of the great opportunities for the 'daughters of the country', he said the police and paramilitary forces had witnessed a doubling of the number of women in the last eight years.
Women are also getting deployed on all fronts in the armed forces, with even combat roles being opened for them, the PM said, while also mentioning the first-ever recruitment of women Agniveers as sailors in the Navy . He also said 1,500 girls have now been admitted to Sainik Schools for the first time, while the NCC has also seen a consistent rise in girl cadets over the last several years.