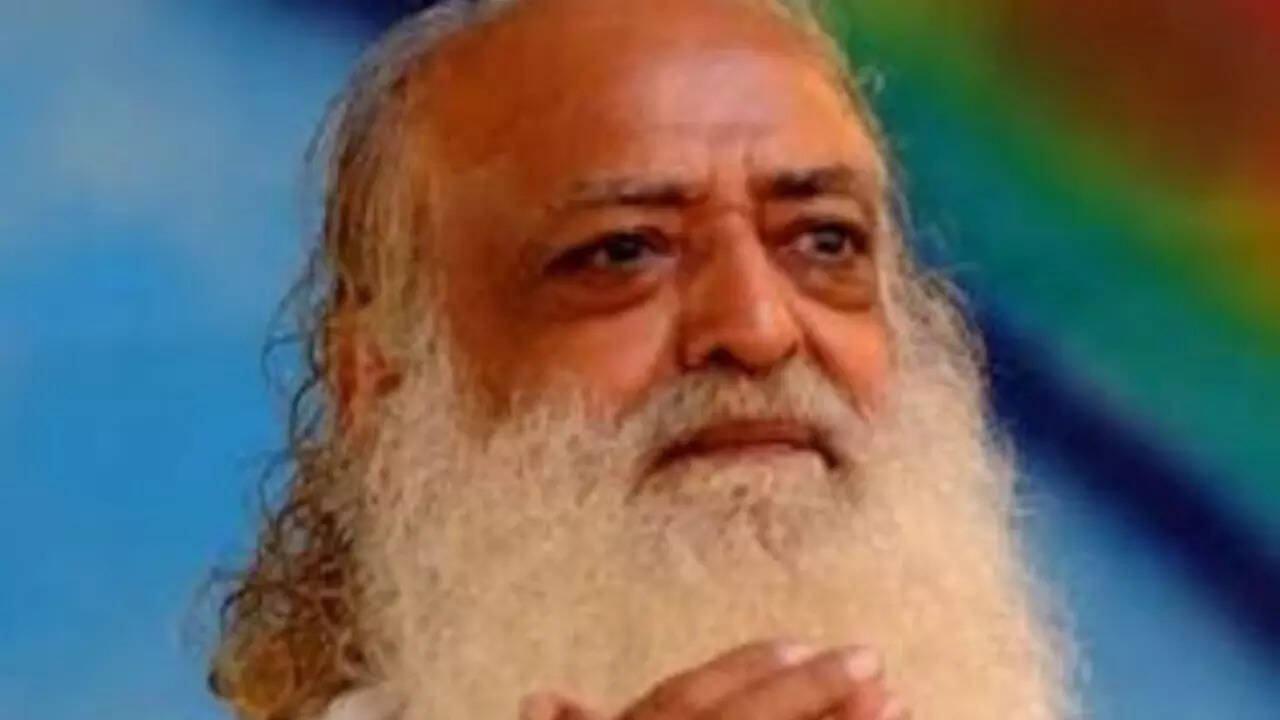 AHMEDABAD: A Gandhinagar court held Asaram guilty on Monday of raping and sodomising his former
devotee
, who had accused him of sexual abuse a decade ago. This is the second conviction for Asaram; a Jodhpur court had held him guilty in 2018 of raping a minor in 2013 and had sentenced him to life imprisonment. He is currently serving that sentence in Jodhpur Central Jail.
Asaram was convicted of rape, sodomy, molestation, illegal detention, using force to illegally confine the survivor and criminal intimidation. Additional sessions judge D K Soni acquitted six others, including Asaram's wife Lakshmi; his daughter, Bharti; his Motera ashram office-bearer Dhruvben Balani; employee Jaswantiben Chaudhary; and his followers Nirmala, alias Dhel, and Mira, alias Baglo.
"The other accused have been acquitted for want of evidence against them, and the court has not believed the charge of criminal conspiracy," Asaram's advocate, Chandrashekhar Gupta, said. The court will conduct the hearing on the sentencing on Tuesday. The 81-year-old is serving a life sentence in a Jodhpur jail for raping a minor girl at his ashram in Rajasthan in 2013.
He was present via a video-link, the same way he had attended the trial all these years. His wife was not present in court due to ill health and hospitalisation in Surat. The court had to wait to deliver its verdict as Asaram's daughter could not reach in time. The proceeding was held in-camera; no person, other than the lawyers on record, was allowed inside the courtroom.
During the trial, special prosecutor R C Kodekar examined 68 witnesses. In his further statement,
Asaram
termed the charges a criminal conspiracy against him.
After he was booked under Pocso charges in Jodhpur and jailed, one of his former devotees turned up in Surat and accused him of raping her at his ashram in Motera, Ahmedabad, between 1997 and 2006. The victim's younger sister accused Asaram's son, Narayan Sai, of sexually exploiting her at an ashram in Surat district. Sai, too, was convicted of rape and sentenced to life imprisonment by a Surat court.
An FIR was registered with Chandkheda police station against Asaram, and an SIT was formed to investigate the charges.