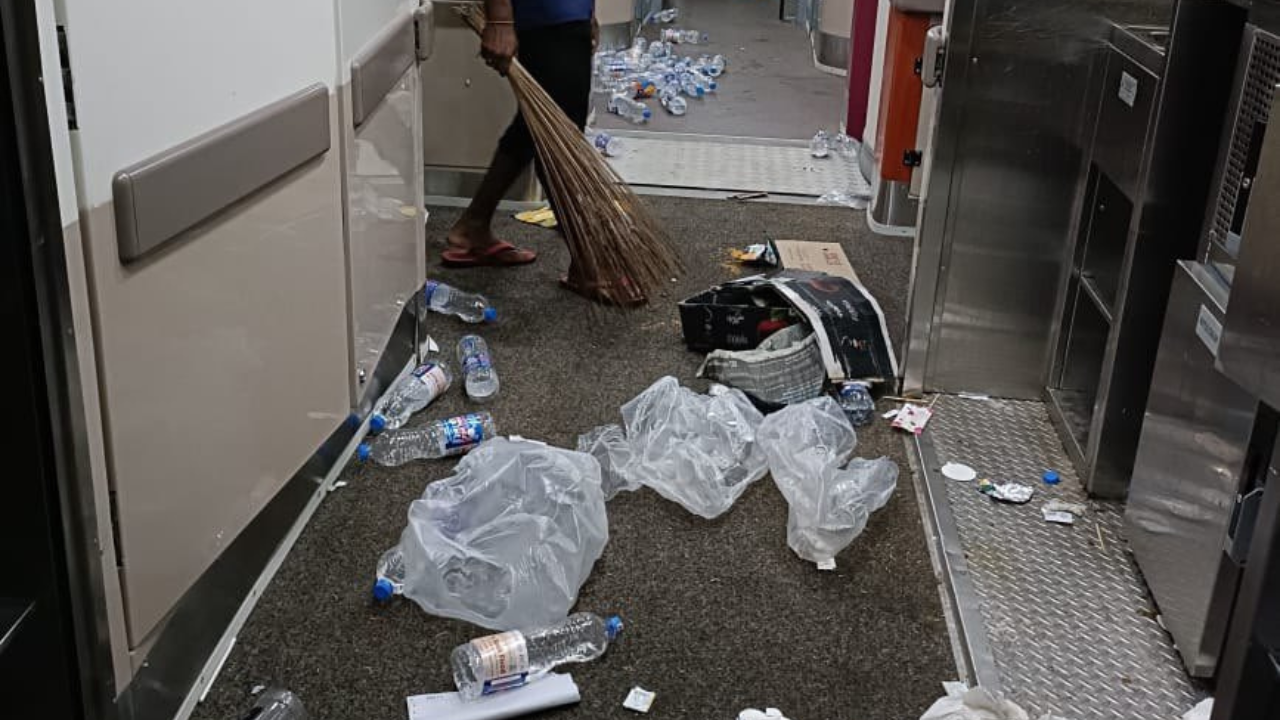 NEW DELHI: Taking note of some media reports regarding littering in a Vande Bharat train by passengers, railway minister Ashwini Vaishnaw on Saturday announced that the cleaning system in such trains "has been changed". The crew members move garbage collection bags across the coaches asking the passengers to put any litter or leftovers around in the bag as it's done in flights.
Railway ministry officials said Vaishnaw had directed the agencies to follow the new practice in all Vande Bharat trains.
Hours after videos of garbage being dumped in the lobby of a Vande Bharat train went viral, Vaishnaw shared a tweet uploading the new cleaning system in these trains. "Cleaning system changed for Vande Bharat trains, your cooperation is expected," he tweeted.
Currently, only eight Vande Bharat trains are operational and the railways have prepared the plan to flag off two trains every month. "Since the turnaround time of these trains is less, we needed to put in place a robust cleaning system. As we are rolling out more of these trains, we are learning and taking steps to make the journey comfortable for passengers," said a railway official.
Earlier, there were reports of newly-launched Secunderabad-Visakhapatnam Vande Bharat express having been littered with plates, cups and other trash. Railways officials had claimed that the train was found to be dirty when it reached Visakhapatnam even though housekeeping staff did their job at regular intervals. Railways had appealed to passengers to keep the new trains clean and use dustbins meant for throwing garbage.